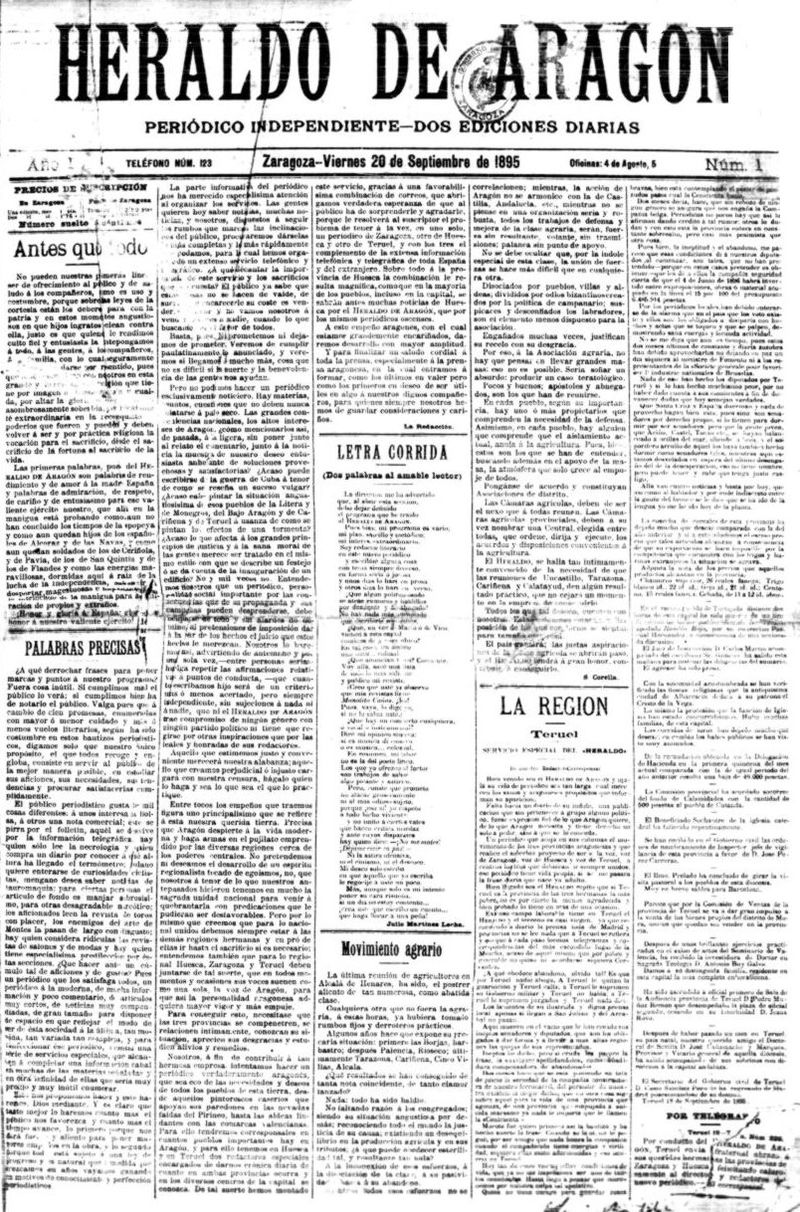 1895
20th September. The first edition of the Heraldo is published.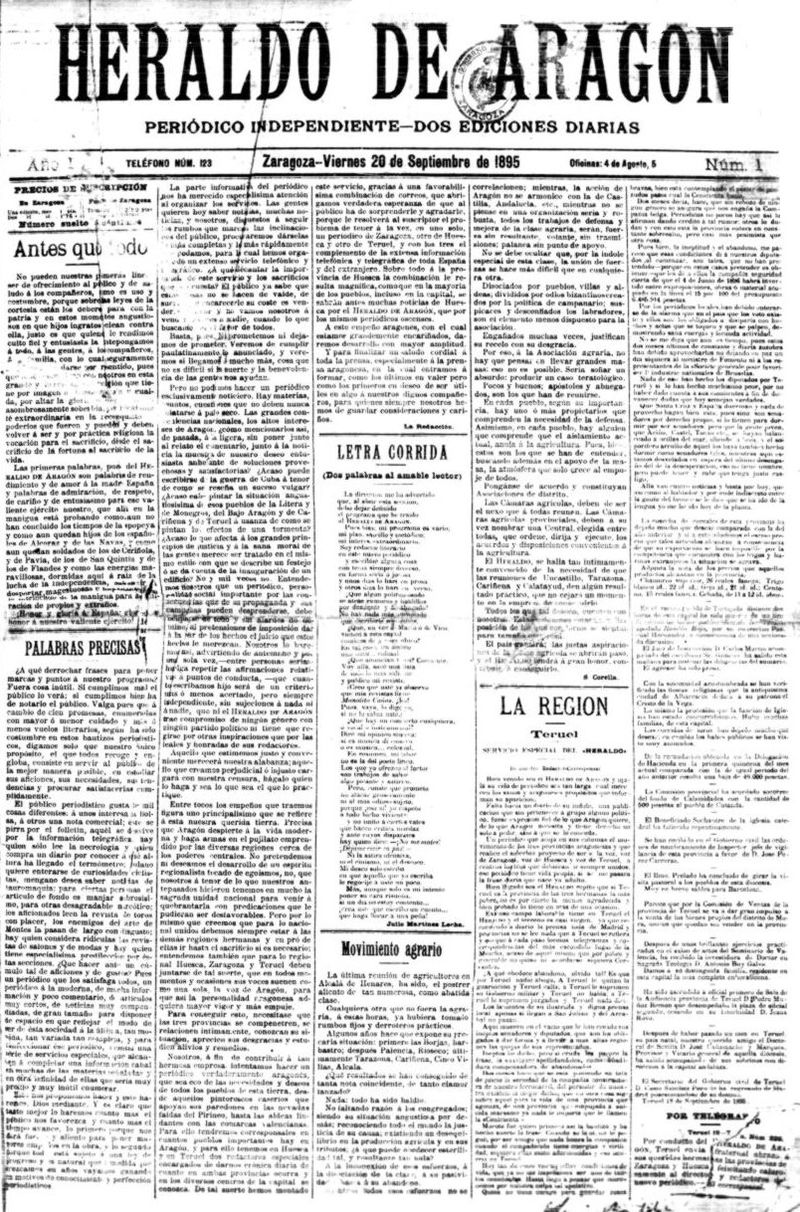 1906
2 daily editions, and 2 special editions for Huesca, Navarra and La Rioja.
1908
The Heraldo acquires Aragon's first printing press from France.
1931
In May, the Heraldo inaugurates its office building in Paseo de la Independencia, 29, where it continues to edit the paper today.
1967
The news agency Sapisa, forerunner of Colpisa, is created with the Heraldo among its founders.
1988
On 26th November, the Heraldo starts printing as a 'broadsheet tabloid'.
1995
The newspaper is launched online under the domain Heraldo.es
2004
In Vienna, the Heraldo receives the European Newspaper Award (Norbert Kuppert) for the best European design in its category.
2007
Grupo Heraldo is created to drive forward the diversification of its different areas.
2009
The heraldo.es website launches its first edition for mobile phones.
2012
Comex Integración and IriTec join forces with Grupo Heraldo to create IT consulting firm Hiberus.
2014
Hiberus establishes itself as a successful multinational upon reaching 500 employees.
2015
The group acquires the national daily 20minutos.
2016
In June, the group purchases Publicaciones y Ediciones del Altoaragón (PEASA), which includes Diario del Alto Aragón and Radio Huesca.
In September, Grupo Heraldo changes its name to become HENNEO.
2017
HENNEO acquires the digital financial daily La Información, founded in 2009, and relaunches it as a business daily.
2018
HENNEO boosts its vertical media project with the purchase of Cinemania and Seriemania.
2019
Fernando de Yarza is appointed President of WAN-IFRA, the World Association of Newspapers and News Publishers.
2020
Heraldo de Aragón celebrates its 125th anniversary and 20minutos commemorates its 20 years of history.
2021
HENNEO and the German group VGP reach an agreement to invest in the media sector in Spain.
Paloma de Yarza López-Madrazo, sixth female president in the history of Heraldo de Aragón.
HENNEO appoints Íñigo de Yarza CEO of the group.